Ismael Olea, 16 sep 2008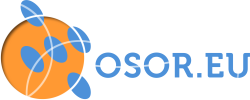 In my role of «OSOR ambassador», for what I'm really proud, I'll speak about the project on Openmind 2008 in Tampere (Finland). I'll be part of the OpenNordic Track «Open government and public services».
Will be really a pleasure to chat and know more about the OSS activity in the Nordic countries while the Monday's welcome dinner and the Tuesday's party «Openmind Club».
See you in Tampere!
PD: This entry at our ePractice community on OSS