Linux Applications Summit 2019 activity
Here it is a summary about my activities at the past Linux App Summit this month in Barcelona.
My first goal has been spreading the word about the Indico conference management system. This was in part done with a lightning talk. Sadly I couldn't show my slides but here they are for your convenience. Anyhow they are not particularly relevant.
Also @KristiProgri asked me to help taking pictures of the event. I'm probably the worst photographer in the world and I don't have special interest in photography as a hobby but for some months I'm trying to take documentary pictures supposedly relevant for the Wikimedia projects. The good thing is seems I'm getting better, specially since I changed to a new smartphone with it's making magic with my pictures. Y just use a mere Moto G7+ smartphone but it's making me really happy with the results, exceeding any of my expectations. Just to say I found the standard camera application doesn't work well for me when photographing moving targets but I'm doing better indeed with the wonderful Open Camera Android opensource application.
I uploaded my pictures to Category:Linux App Summit 2019. Please consider to add yours to the same category.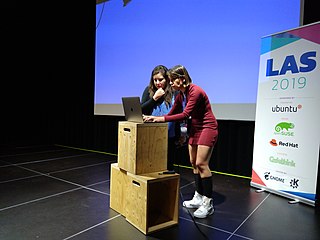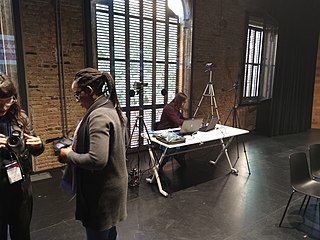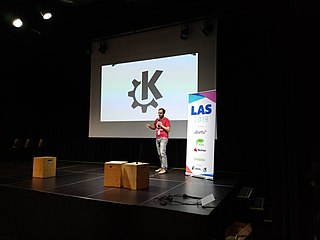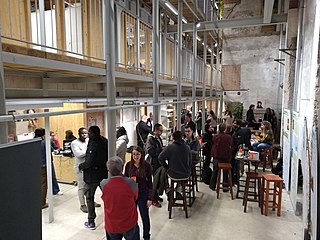 Related with this I added items to Wikidata too.
Also helped a bit sharing pics in Twitter #LinuxAppSummit:
We at #LinuxAppSummit are very happy with our brand new «La Frite» boards from @librecomputer. Thanks! pic.twitter.com/ZESAk3hV0P

— Ismael Olea 𐇔 (@olea) November 13, 2019
We have the three lighting talks selected but you can propose your unconference topics still. Remember it'll be a dynamic and parallel session. Lots of joy. #LinuxAppSummit pic.twitter.com/rnL1e44u1s

— Ismael Olea 𐇔 (@olea) November 13, 2019
🤔🤔🤔#LinuxAppSummit pic.twitter.com/RSSoiFUlhY

— Ismael Olea 𐇔 (@olea) November 13, 2019
And finally, I helped the local team with some minor tasks like moving items and so.
I want to congratulate all the organization team and specially the local team for the results and the love they have put in the event. The results have been excellent and this is another strong step for the interweaved relations between opensource development communities sharing very near goals.
My participation at the conference has been sponsored by the GNOME Foundation. Thanks very much for their support.