Some weeks ago I've read somewhere in Twitter about how good will be to adopt and share the practice of thanking the opensource developers of the tools you use and love. Don't remember neither who or where, and probably I'm stealing the method s/he proposed. Personally I'm getting used myself to visiting the project development site, and if not better method is available, to open and issue with a text like this:
Im opening this issue just to thankyou for the tool you wrote. It's nice, useful and saves a lot of my time.

t*h*a*n*k*s

PS: please don't close the issue so other persons could vote it to exprese their gratitude too.
As an example I've just wrote it for the CuteMarkEd editor: https://github.com/cloose/CuteMarkEd/issues/362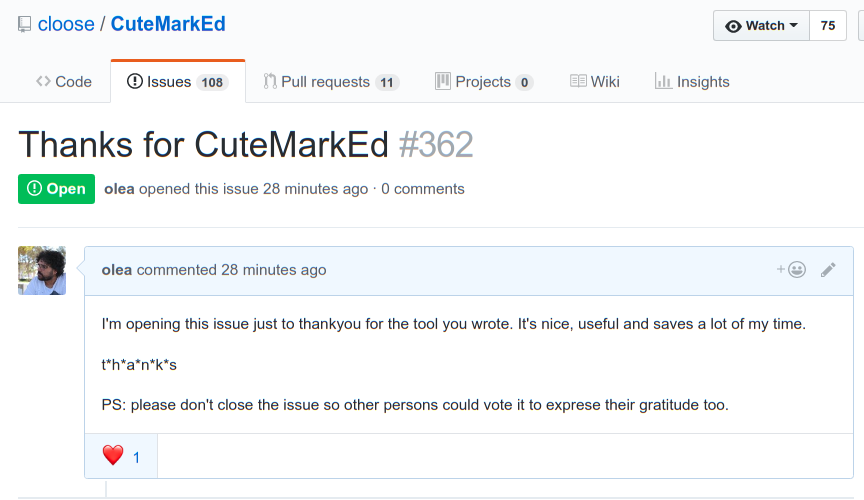 Hope this bring a litte bit of endorphines dose to those people who, with their effort, are building the infraestructure of the digital society. Think about it.