PsycologIcal Security System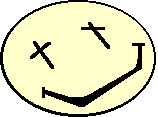 The
PsychologIcal Security System
(P.I.S.S.) is the last barrier and desperate security system for the lazy trusted system administrator.
It's based on a deep investigation process trying to find the most generalized psychological system intrusion profile.
The protection scheme is included both in English and Spanish.
Author
License
Workgroup information
Download
The latest version is supposed to be at
http://piss.olea.org
.
Other Project info
This system runs better with other advanced security tools like
SSS
(Su Seguro Servidor).
---