Congress/Conference organization tasks list draft
Well, when checking my blog looking for references about resources related with conferences organization I've found I had any link to this thing I compiled two years ago (!!??). So this post is fixing it.
After organizing a couple national and international conferences I compiled a set of tasks useful as an skeleton for you next conference. The list is not absolutely exhaustive neither strictly formal but it's complete enough to be, I think, accurate and useful. In its current this task list is published at tree.taiga.io as Congress/Conference organization draft: «a simplified skeleton of a kanban project for the organization of conferences. It's is specialized in technical and opensource activities based in real experience».
I think the resource is still valid and useful. So feel free to use it and provide feedback.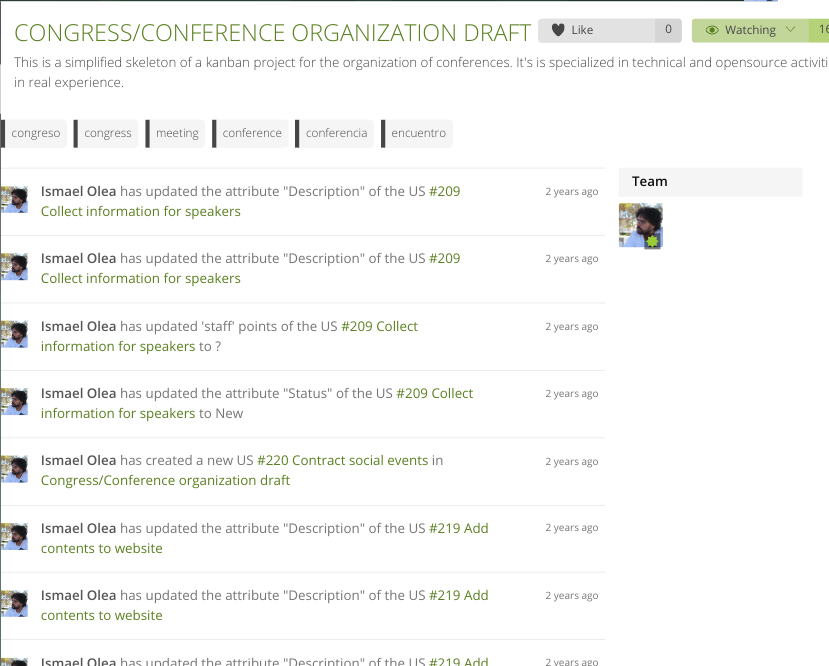 Now, thinking aloud, and considering my crush with EPF Composer I seriously think I should model the tasks with it as an SPEM method and publish both sources and website. And, hopefully, create tools for creating project drafts in well known tools (Gitlab, Taiga itself, etc). Reach me if you are interested too :-)
Enjoy!